Are you looking for a new mocktail to try during Dry January? This Orange Rosemary Gin and Tonic mocktail has zero alcohol, is low calorie, bursting with flavor!
(I received a sample of Dhos Gin Free but my opinions are my own. This post contains affiliate links.)
Dry January
What is Dry January? People looking to take a break from the "overindulgence" of the holidays use January to eat and drink healthier, often starting low-calorie diets, taking on new fitness goals, and taking a break from alcoholic beverages. Dry January represents an alcohol-free month.
For some, who have health issues that limit the amount of alcohol they drink, dry means all year, not just January. Just because one is taking a break from alcohol, it does not mean they can't enjoy a healthy cocktail every now and then though, right? There are plenty of non-alcoholic cocktail recipes (mocktails) available, including this Orange Rosemary Gin and Tonic so cocktail lovers can whip up a mocktail in a flash.
A few tips to go alcohol-free:
Let people know you are going dry. It will be easier to gain support from others if they know your goals.
Have a few go-to mocktail recipes on hand that you can substitute out for alcohol-based cocktails.
Invest in a few high-quality alcohol-free spirits, mixers, and garnishes.
Use the good crystal. Just because you are going dry does not mean you can't use your favorite wine and cocktail glasses for your mocktails.

Dhos Gin Free
Dhos Gin Free is a non-alcoholic zero-calorie spirit made with natural organic botanical ingredients like juniper berries (the main flavor ingredient of gin), orange, grapefruit, menthol, and licorice root to create a taste similar to traditional gin. My son, who is a gin connoisseur, did a blind taste test between a cocktail made with Dhos Gin Free and one made with regular gin. He found the Dhos Gin Free to be similar in flavor to a regular gin & tonic "it has a floral flavor with a cooling bite on the finish."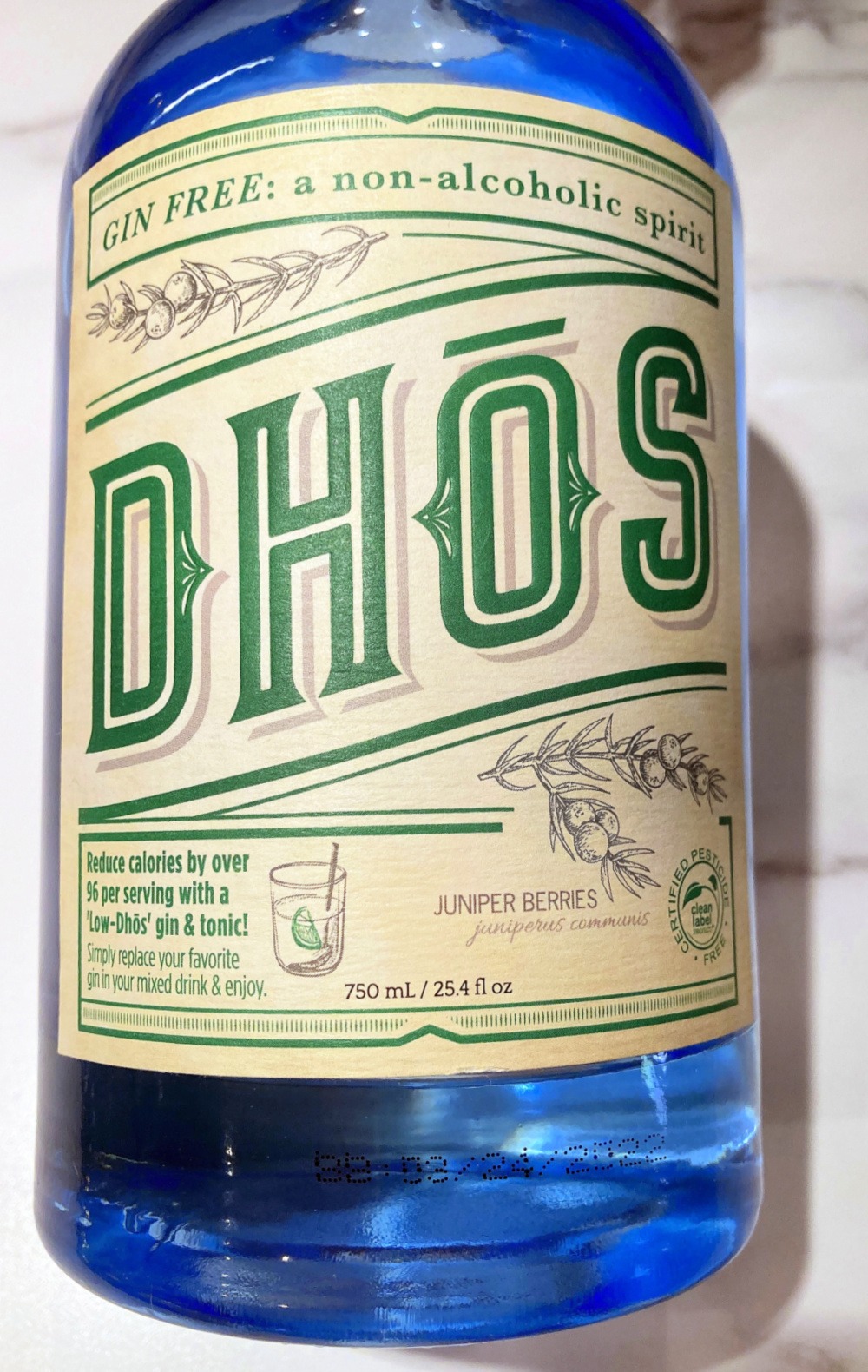 Dhos Gin Free is lab tested and certified pesticide-free. It is also sugar-free, lightly sweetened with Stevia, making it a great option for those who are counting calories. Dhos Gin Free adds a refreshing, invigorating taste to all gin-based mocktails and cocktails. Dhos has several other alcohol-free spirits, such as their Bittersweet aperitif (perfect for mixing with club soda) and Orange Liqueur to make non-alcoholic margaritas.
Average retail price – $24.99

Orange Rosemary Gin and Tonic Mocktail
This mocktail is made with fresh orange and fresh rosemary. You can also substitute fresh lime or grapefruit for the orange. I also made this with elderflower tonic water but regular tonic water will work as well.
A few other mocktails to try: