It's the most wonderful time of the year, that special time when I get to showcase the products I love and obsess over as gifts for you to give to family and friends. These gift ideas have been custom curated, the créme de la créme in gourmet, self-care, fitness, travel, books, games, and stocking stuffers, with something for everyone, even those hardest to shop for. Behold, the Cork, Fork, & Passport Ultimate 2022 Holiday Gift Guide!
(This contains sponsored/sampled products and affiliate links to support my small business. No purchase is required)
Ultimate 2022 Holiday Gift Guide
Are you ready? Buckle up because there are still several shopping days left and you will be able to take care of almost everyone on your shopping list with these awesome ideas. Are you ready? Time to get shopping!
Gourmet Gifts
We first discovered Two Queens Coffee on a summer trip to the Catskills. It has quickly become one of our top three favorite brands of coffee. We like Two Queens so much, we have gifted several packs to family and friends who appreciate delicious, sustainable artisan coffee. We are partial to Jazz Hands and Daredevil but they have several varieties to choose from as well as a selection of teas and honey. Gift this to the favorite coffee drinker in your life, they will so appreciate it!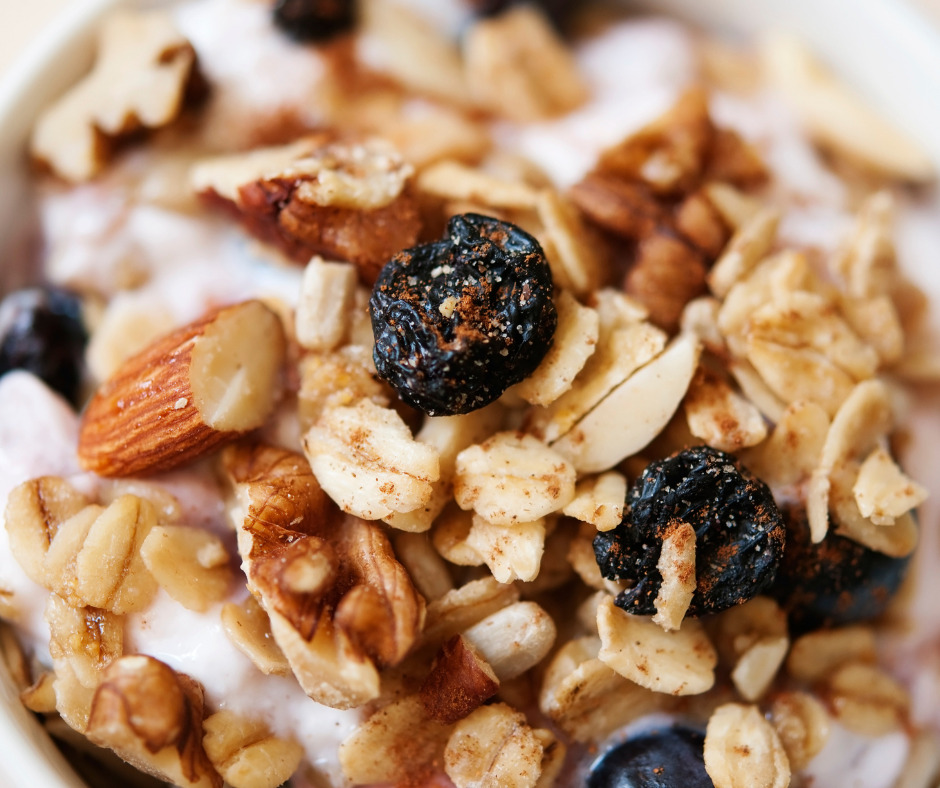 Many of you know I started a journey to healthier living in 2020. I have since learned to balance delicious indulgences with clean healthy eating. With Upstate Granola I can have both, they've created incredibly delicious hand-crafted granola made with wholesome ingredients locally sourced from the Hudson Valley region. Doesn't Maple Pecan & Cherry or Toasted Coconut and Cranberries chock full of almonds sound delicious? It is SO GOOD, I can't fully start my day without a sprinkle of Upstate Granola with yogurt. and fruit.
Did you know Old Smoky has a few new festive flavors to ring in the holidays? Butter Pecan, Mountain Java, Pumpkin Spice Cream, and even their version of egg nog called Shine Nog will make holiday sipping extra festive. I've personally tried every single one of these flavors and they are excellent for holiday cocktails at caroling parties, holiday shindigs, and New Year's celebrations. Get your favorite cocktail enthusiast a few of these to sample! (Stay tuned for some new recipes featuring Old Smoky for New Year's celebrations!)
I could not have a holiday guide without including our perennial all-time favorite roasted coffee, Sleepy Monk Coffee Roaster. Their Monastery Blend and Bogman's Brew are personal favorites, but I don't think you could go wrong with any of their roasts. And if you ever get to Cannon Beach, Oregon, be sure to stop by their adorable little "Hobbit" style shop and grab a steaming cup of mocha. Life-changing!
Books & Games
I am so in love with this new fictional series by Jessica Rosenberg, I truly cannot wait for each new book to publish! Perhaps it's because the main character is midlife like me, or the stories are so intriguing, but the series begins with the main character, Cassie, discovering she inherited her aunt's bakery business as well as a few other family secrets. While she bakes her way into a new life and a new town (after a divorce), she navigates friendships, her pre-teen daughter, and some town mischief-makers, all with a little enchantment. With titles like Butter, Sugar, Magic and Bread, Coffee, Magic you know the series is going to be good. Buy these on Kindle or paperback for your favorite paranormal/mystery readers.
This cooking mystery series by Cleo Coyle remains one of my favorites and my husband gets me a new book each Christmas. The main character, Clare Cosi, owns a coffee shop in New York City and solves mysteries and murders with an eclectic set of employees, family, and friends, all with a hot latté in hand and a hunky police officer on her arm. You can get this series on Kindle, hard copy, or paperback.

Our family is obsessed with this game; it is a fun and always entertaining game for teens and adults. The game certainly involves more logic than luck, but even I win…sometimes. Start a tradition with your family with epic Catan battles this Christmas!
Fitness & Self Care
My Fitbit is the ultimate partner in keeping me accountable for my health and self-care. With alerts and notifications for sleep, steps, zone minutes (cardiac fitness levels), and more, I am able to create and keep personal fitness goals. Just this year, I've walked/run 4,841,129 steps and over 2000 miles. Thank you, Fitbit!
To say I am dedicated to my fitness routine is an understatement, I go out every single day, rain, snow, or shine. Yes, you heard me right, we have moved to a colder climate (more on that another time) so snow is a reality and I am determined to do my run even on the coldest of days. Baleaf Fleece running gear such as this running jacket keeps me cozy and warm without overheating, using breathable fleece with wicking to keep moisture at bay.
Andalou is one of my favorite skincare product lines and I especially love this creamy, dreamy lemon face scrub. My face feels squeaky clean and smells fresh every time I use it. Be sure to check out the rest of Andalou's skin, hair, and body care products as well, they are all wonderful!
I used to have such problems with insomnia but with the help of some magnesium gummies and these cozy flannel sheets, I no longer dread long nights lying awake staring at the ceiling. Having soft and comfortable sheets are a big part of sleep self-care! Some brands of flannel sheets can be rough, but these Comfort Space sheets are soft and comfy (And yes, I absolutely did get the dachshund sheets…what kind of respectable doxie stalker would I be if I didn't get them?!)
Travel Gifts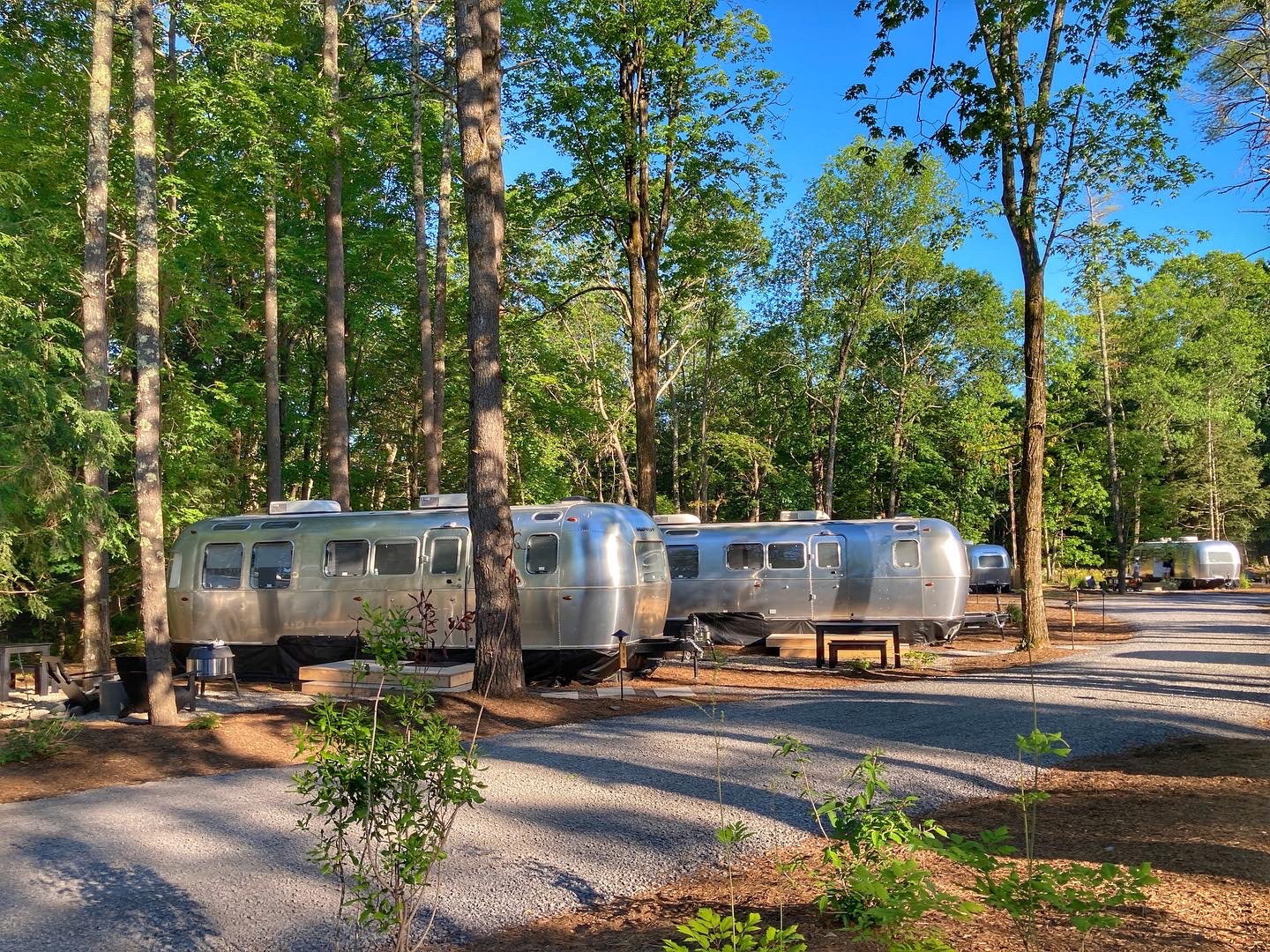 Give the gift of travel with a glamping stay at one of several beautiful Autocamps around the United States in locations such as Yosemite and Cape Cod. Autocamp is the ultimate in luxury glamping with Airstreams, tents, and suites, filled with indulgent toiletries, gourmet goodies, and luxurious linens. Most Autocamp locations have onsite wine/bar and gourmet food options, as well as incredible s'mores kits, and light breakfast offerings. I cannot stress enough how relaxing and wonderful a stay at Autocamp is, my family has made it a goal to visit every Autocamp across the country. We added Autocamp Catskills to our list of visited locations this past summer, after visiting both Autocamp Santa Barbara (the original Autocamp that is no longer in existence) and Autocamp Russian River in the past. Huge bonus? The staff is so friendly and accommodating, we made a return trip to Autocamp Catskills because of the wonderful staff! ♥
Need a beautiful custom-designed tote bag for all your travels? Be sure to visit MCM Designs for unique totes, crossbody bags, and wristlets in the most whimsical colors and styles. Three sisters (my aunts) lovingly custom-design every one of these bags. They even have grocery and produce bags for environmentally-friendly shopping! There is something here for every member of your family, including yourself!
Sedona
Sedona is one of our favorite places in the western United States to visit and hike. If you are looking for an amazingly beautiful travel destination where your family can spend most of their time outdoors in breathtaking scenery, add Sedona to your list of must-visit trips for 2023. And since Sedona is not far from the Grand Canyon, Bryce Canyon, and Antelope Valley, you can turn your Sedona trip into a real southwest adventure! If you need a few recommendations for places to stay, trails to hike, and restaurants to visit while there, reach out to me at my luxury travel agency, Wander & Bloom Travel!
Stocking Stuffers
Gourmet coffee in single-serve packages, almost like a tea bag? Genius! Each of these packages contains 100% artisan-roasted specialty coffee. that I can put in my purse or laptop bag to take on the go and have freshly brewed coffee anywhere. Pop a few of these in someone's stocking and add a few to yours as well!
Sprout pencils are not ordinary pencils, they are writing tools with seeds inside. Once you are done using them to write with, you plant them to grow herbs and flowers. This is a great way to give back to the environment in an artistic way and a gift your whole family will love.
Oh my, these dark or milk chocolate-covered pretzels are addictive. Crunchy, salty, and sweet, they make a great stocking stuffer!
Looking for a flavorful cup of tea in the evening without caffeine? This Almond Vanilla tea by the Republic of Tea makes a nice cuppa. Bonus? The slim canister slides right into a holiday stocking!
Give the gift of woodsy scents with this luxurious shampoo and conditioner. Ursa Major is not only sulfate-free but is natural, vegan, and cruelty-free. According to my curly-maned son, Ursa Major makes a nice rich lather and leaves his hair soft and manageable.
So…what do you think of my Ultimate 2022 Holiday Gift Guide? I am sure there is something here you can gift to someone you love (including yourself) on this list, right? ♥
Happy holidays and Merry Christmas!!