Custom Travel Services
Hi!  Welcome to Luxe Travel Journeys.  My name is Julie Cohn and I am your dedicated travel advisor!
I have over 25 years' experience as a corporate and leisure travel agent, meetings and group specialist, and travel writer.  My first passion in life was writing, as an English Pre-Law major in college.  I planned to go to law school, but after a detour as a technical writer for a travel agency creating their travel training manual, the travel bug officially bit.  Over the years, I have worked with three different agencies, but most of my experience was as a corporate travel agent, onsite manager, and meeting planner for Rosenbluth International, once one of the largest corporate travel agencies in the world.  When we moved to Arizona twenty years ago with a 1 year old, I become a stay-at-home mom, and ran a small travel agency for three years. As my son grew, I focused more on my family and became the quintessential classroom helper, school office assistant, carpool chaperone, and PTA President.  Ten years ago, I relinquished my helicopter mom license, a went back to writing as a food and travel writer/blogger.  The past few years I have thought about incorporating travel writing with my love as a travel agent, so a year ago I started Cork Fork & Passport Travel…and here we are!
I have traveled extensively alone and with family, so I know destinations firsthand.  I am a very detail-oriented traveler myself (otherwise known as picky) so I intuitively know what travelers want and need, and strive to make every trip memorable.  I can assist with a variety of travel needs, from a simple road trip to a very customized itinerary.  Because of my affiliation with Montecito Village Travel as an independent agent, and with the power of the Virtuoso luxury network at my disposal, I am able to give my luxury clients amenities above and beyond what they may get elsewhere!
A Few Things to Know
If you would like to work with me on your next trip, here are a few things to know:
I have over 25 years experience in the travel industry.  Most of that experience is in corporate travel and meeting planning, but I also have extensive leisure experience.  My specialties include luxury travel, family travel including Disney, food, wine, and cultural travel, cruises particularly river cruises, Europe travel, US travel, and glamping.
 I charge fees for my services.  Most airlines, cruise companies, and tour operators no longer compensate travel agents with commission as they did in the past, and as most itineraries take time and research to price and tailor an itinerary, I do charge a service fee for any research or bookings I do.  I also charge for concierge "extras" such as assisting with Disney park passes, golf tee times, spa appointments, cruise port excursions, etc.  The fees I charge are competitive to the travel industry and the time and money I will save you are well worth the value. These fees are nonrefundable, vary depending on the service, and may be waived at my discretion. For more information about my fees, please visit this page.
I am very detail oriented.   When I first talk to a potential client on the phone, I get caught up in the excitement of working with a new client and getting to know them, so tend to gather the basics.  Once I get off the phone, I start to think about the many details of a trip and how to make it spectacular, so usually have a million follow-up questions.  Please be patient with me, as my goal is to make your trip as memorable as possible and the more information I have, the better I can serve you.  If you would like to book travel with me, always fill out a booking form first, so I have the information in front of me and can think of questions before you call.  I will probably still have follow-up questions, just not a million of them!  Also, please try to be as detailed as possible when starting a booking, so I can tailor the perfect trip for you.  Tell me your destination(s), dates of travel, likes and dislikes,  budget, any frequent travel numbers you have, etc.  If you are not 100% set on a destination, I can help you narrow down your choices more if I know what is important to you when you travel.
If you are looking for a low budget travel experience, I am not the travel agent for you.  At all times I try to help my clients find the best rates for their travel plans, but  I refuse to compete with the Expedia and Travelocity's of the world.  They may offer low rates, but they do not offer the amenities, care, and customized service I can provide.  My customers come to me for my experience, my knowledge of destinations, and for the hours and days I can save them from having to research and book a trip themselves, as well as my after-booking care. Unforeseen problems can happen at any time while traveling and you need a travel advisor who can guide you through those difficulties.  There can be weather or flight delays, an illness, or a concern with a hotel room or tour, and you may need someone to hold your hand.  In addition, my affiliation with Virtuoso for my luxury clients allows me to offer amenities you cannot get anywhere else, including room and cruise cabin upgrades, breakfast and resort credits, and more.  I am with you every step of the way, doing everything within my power to make certain your trip goes as smooth as possible.
Because of those unforeseen problems, I always encourage my customers to get travel insurance!  Travel Insurance protects your travel investment and offers the security and assistance for emergencies while traveling.  Some people may have travel insurance coverage with their credit cards, but if they do not, I always encourage my travelers to purchase insurance.   (Note: If you do not purchase insurance through me, I will require you to sign a waiver.)
My job as a professional is to have all the answers, yet sometimes I don't.  Oops, did I say that out loud?!  It's true.  While I have years of experience in the travel industry, I do not know everything there is to know about constantly changing destinations, travel policies, and regulations, but I make it my business to get the facts.  I value the clients who entrust me with their travel plans, and value myself as a professional, so make it a priority to continuously learn and keep up with the latest destination news, travel security regulations, and traveler benefits.  I participate in seminars, educational classes, and training at least twice a month to remain current on all things travel so I can better serve your needs.  But…if I do not know the answer, I promise you I will find the answer.  I have a team of experts at my host agency, respected colleagues, preferred vendors, and my Virtuoso affiliation to go to to find the answers.  The questions you ask help me to serve you better, so bring them on!
Contacting Me:  I am located in Arizona, the land of the quirky time zone.  In the summer, we are on Pacific time; in the winter we are on Mountain Time.  My hours are: Monday – Friday from 9am – 7pm  AZ time; Saturday and Sunday by appointment only.  I am a night owl so am usually up late to take emails and work on trip details. I am the only employee of Luxe Journeys, so if you cannot get hold of me, leave me a voicemail message or email me and I will get back to you as quickly as I can.  If you are on Facebook, you can also send me a message on Messenger.

jules@acorkforkandpassport.com
323-521-9751
https://www.facebook.com/LuxeJourneysTravel/ (private message)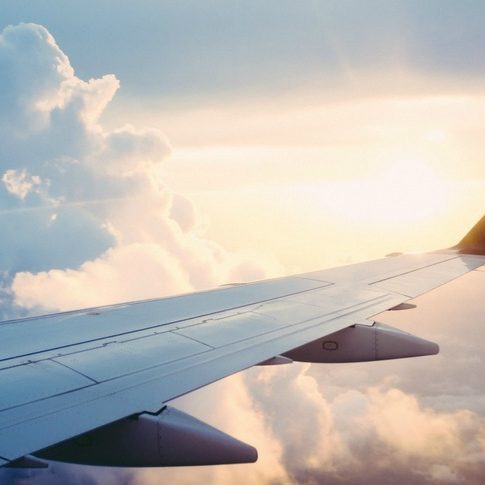 CORPORATE TRAVEL
We can assist with all aspects of corporate travel including:
Review & implementation of corporate travel policy
Travel budget implementation & reporting
Domestic and international air, hotel, and auto reservations.
Small or large group/meeting needs and concierge services.
After Hours & Emergency Services
Negotiation of corporate travel programs
LEISURE TRAVEL
Full service leisure travel services to fit any budget:
Domestic and international air, lodging, and auto reservations
Cruise, tour, and customized vacation packages.
Specialties include:
Theme Park Travel
River & Ocean Cruises
Road Trip Itineraries
Movie & Television Themed Travel
Food & Wine Destinations
Ski & Beach Travel
Spa Travel
CONCIERGE SERVICES
Concierge Services Include:
Ground Transportation
Restaurant Recommendations & Reservations
Museum & Gallery Tickets
Luggage Services
Passport and Visa Services
Music, Sport, and Theater Tickets
Shore Excursions and Tours
Vacation Rentals
Travel Insurance
Luxury Travel Special Requests