The morning sun yawned over the horizon, a glowing ribbon of light gently caressing everything in its path. A warm breeze weaved through the trees as they swayed in the morning light. Gravel crunched under my foot, while birds warbled in the trees above me, a sweet morning serenade. The air was heavy with the scent of poppies, primrose, and saguaro blossom. This is spring in the desert, and no place showcases its beauty better than the Desert Botanical Gardens in Phoenix. Join me as we celebrate spring at the Desert Botanical Garden.

The Desert Botanical Garden
The botanical garden supports more than just plant life. Here, desert squirrels frolic between the cactus, a never-ending supply of seeds and greens at their disposal. Birds, lizards, rodents, and insects make their home in the garden.
Look at the first photo carefully…do you see who is hiding among the leaves? You can see our little hummingbird friend more clearly in the second photo. Wildflowers provide an abundance of nectar for hungry spring hummingbirds before they continue their journey further west or east to cooler climates.
Water peacefully trickles in the fountain, affirming the partnership between earth and water, with water as the ultimate life source for the desert.
Many guests come to see Chihuly, the spectacular glass sculpture exhibit designed by Dale Chihuly, which opened at The Desert Botanical Garden in November 2013. A select collection of his art still remains in the gardens, as well as other metal and raw materials sculpture.
The spring butterfly exhibit, a 3,200 square foot screened building, contains hundreds of live butterflies. The butterfly exhibit is open until May 14th.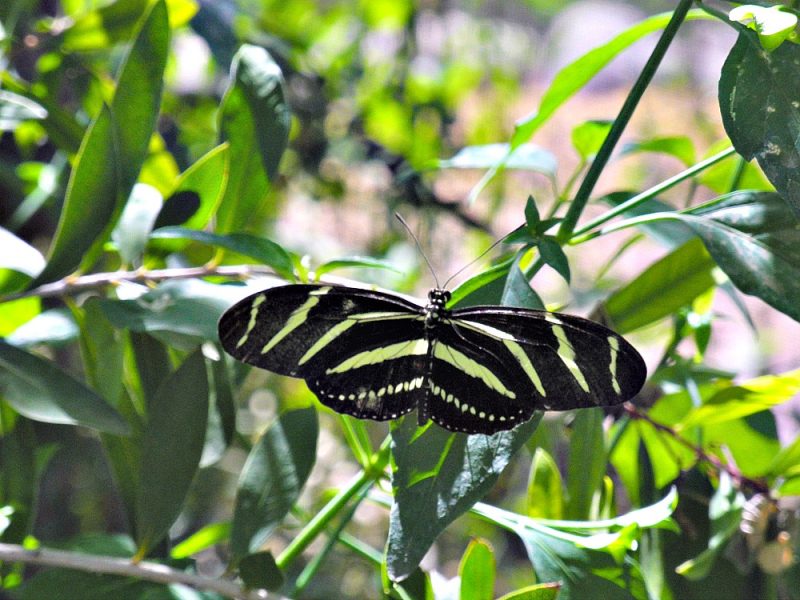 There are so many wonderful things to do at the Desert Botanical Garden in the spring and summer, including nature walks, classes, workshops, kids camps, and Music in the Garden. Enjoy farm-to-table freshness at Gertrude's for breakfast, lunch, or dinner.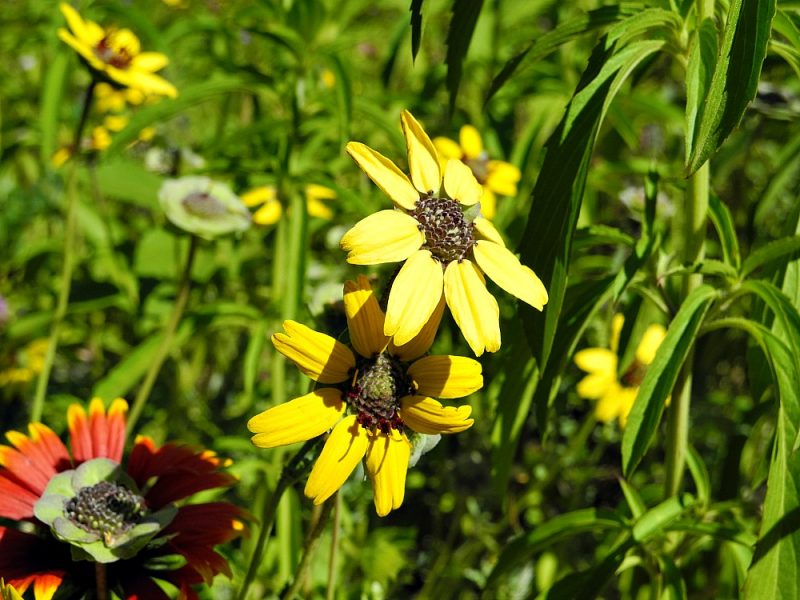 The Desert Botanical Garden is open daily 8 a.m. – 8 p.m. For more information on current exhibits and seasonal events, visit their website. You can also find them on Facebook, Twitter, and Pinterest.
A Few Tips
Bring lots of water, as there is little shade in the garden.
Children under 3 are free.
There is free parking available for guests.
Bring sunscreen and a hat to shade from the desert sun.
The garden is family-friendly and strollers are permitted on most trails.
Most trails are wheelchair accessible and you can rent electric scooters and wheelchairs at the admissions office.
You may not bring picnic items into the garden. Food can be purchased at Gertrudes or The Patio Cafe.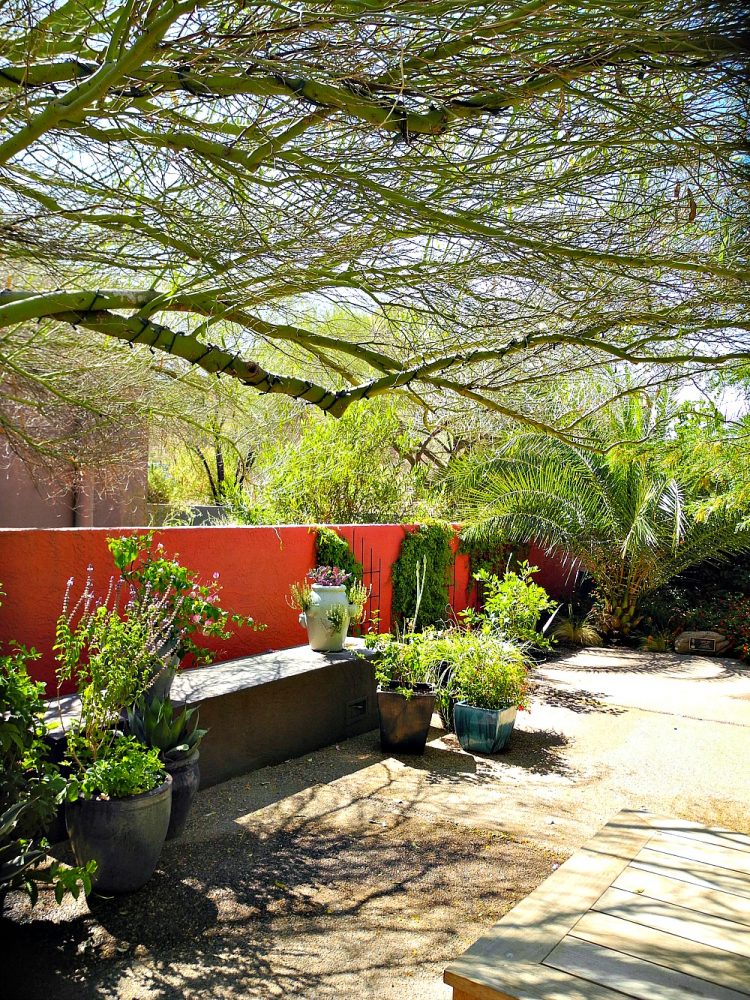 If you are looking for beautiful gardens to visit in Southern California, be sure to check out The Huntington in San Marino, CA!