On the sixth day of the Christmas my true love gave to me…an Eggnog Old Fashioned cocktail!
We are halfway through the song and I am introducing the Eggnog Old Fashioned cocktail! I don't know about you, but I am having a lot of fun making (and sipping) these cocktails. Do you have a favorite yet?
The traditional sixth day of Christmas brings "six geese a laying" but I'll focus on the "egg" part of the song (taking creative liberties) with a glass or two of the quintessential holiday drink, eggnog, spiked with a touch of brandy, Frangelico, and cardamom bitters for an extra touch of Christmas flavor! Served on the rocks, this Eggnog Old Fashioned cocktail recipe is great for sipping while making Christmas cookies! And yes, those are water spots on my old fashioned glasses…the best remedy for water spots is a full glass of cocktail to hide them!
Eggnog Old Fashioned Cocktail
2 oz. Brandy
2 oz. Frangelico
2-3 Shakes of Cardamom Bitters
4 oz. Chilled Prepared Eggnog
Ground Nutmeg for garnishing
Cinnamon Stick for stirring
(Per glass)
Fill an old fashioned glass with crushed or cubed ice. Add the brandy, Frangelico, and cardamom bitters and give the glass a quick stir.
Top with the eggnog and sprinkle with nutmeg to garnish. Serve with a cinnamon stick for stirring.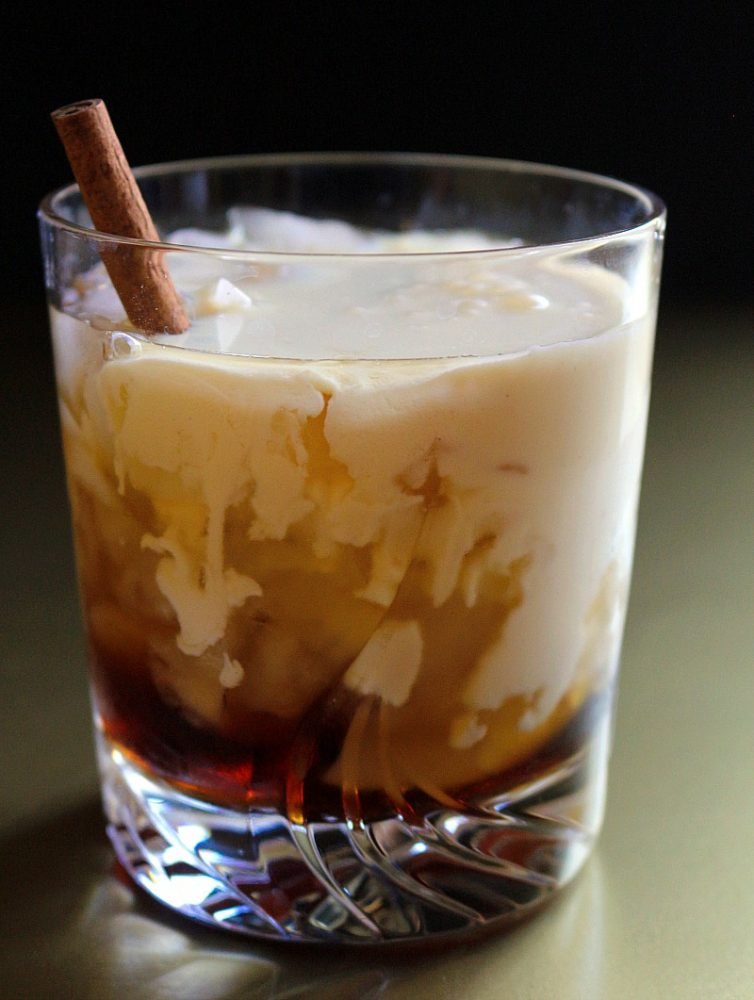 Note: Frangelico is a hazelnut liqueur, so if you are allergic to hazelnut, leave it out. Ironically, I am not a fan of hazelnut, but love Frangelico in my cocktails. The cardamom bitters add a touch of spice to the drink, balancing the sweetness.
Equipment
Old Fashioned Glasses
Cardamom Bitters (The Cardamom Bitters are made by Fee Brothers in my hometown of Rochester, NY!)
Cinnamon Sticks

Twelve Days of Christmas Cocktails