Struggling to find a wine to pair with your Easter ham? A Riesling or Merlot might pair okay with most hams, but for the delicious glazed ham often served at Easter dinner, a rosé wine makes a great pairing. This Champs de Provence Rosé wine is a perfect compliment to your Easter dinner, especially when paired with a sweet and savory glazed ham and all the fixings.
Champs de Provence Rosé Wine
A glazed ham has several bold flavor profiles (salty, smoky, sweet, and spicy), making it a difficult dish to pair with wine. You want the smoky flavor of the ham to shine, but too bold a wine can overshadow the smoke. You also don't want an overly acidic wine that will make the sweet/salty flavors of the glaze taste bitter. Some people enjoy a Pinot Noir; others like a Reisling, but a nice dry rosé wine is the perfect balance–dry, but not too acidic, light and fruity without being too fruit-forward. Plus, a nice rosé looks so pretty on the Easter table, doesn't it?
Rosé wines used to get a bum rap as the sweet ugly step child of the wine industry, but today's Rosé wines are dryer and more sophisticated. The Champs de Provence Rosé is crisp and dry, with light fruity flavors of red current, raspberry and orange, finishing with a zesty mineral mouthfeel. This combination of these flavors pairs so nicely with a glazed Easter ham, fresh seafood, and grilled meats.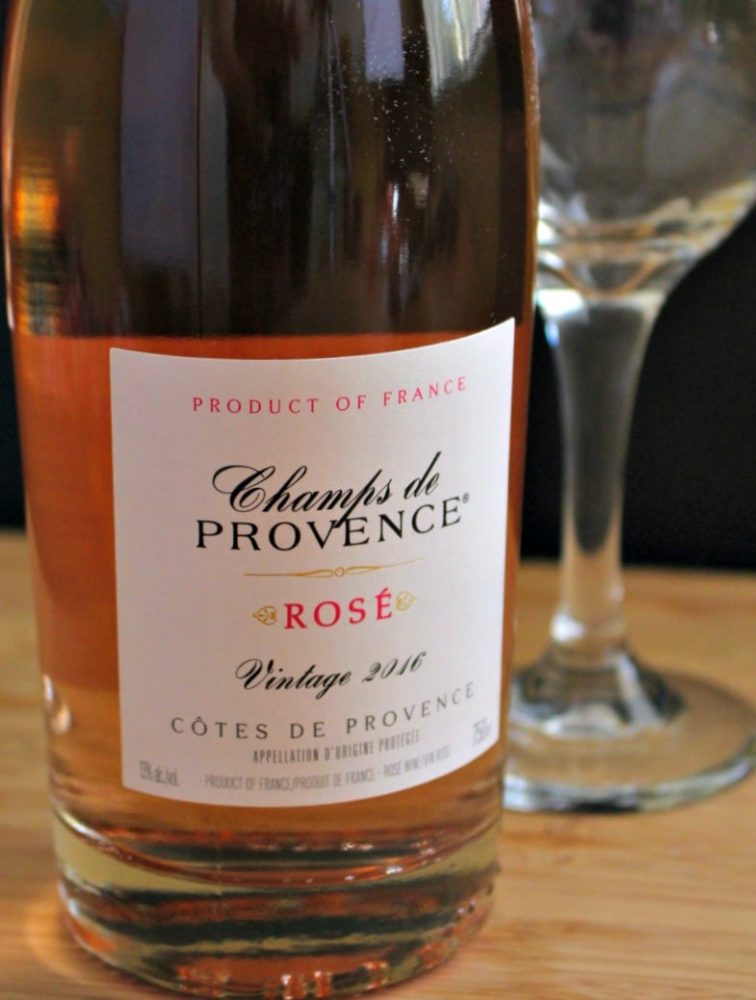 Made with Grenache, Syrah, Cinsault, Carignon, and Mourvedre grapes from the Cotes de Provence region of Southwest France, Champs de Provence Rosé grapes are harvested by hand during the night when temperatures are cooler, then cold stabilized for 5-6 days to keep tantric acid crystals from forming in the wine. The wine is then fermented in stainless steel at a controlled F temperature of 61 degrees, with each grape variety vinified separately for 15 days, then aged in the lees (skins) for several weeks before blending.
If you are thinking about side dishes to go with your ham, fresh tomatoes, cauliflower, artichokes, and carrots pair well with rosé, so consider dishes with these ingredients for your Easter dinner as well.
Champs de Provence Rosé is available at fine wine shops across the United States. Approx. $18.99
For more recommendations to pair Easter wine, please visit Lynn at Elegance & Grit.
I received a sample of Champs de Provence Rosé to try but my opinions are 100% my own.